Ok guys, it's time for part 3 of the tale.
If you missed part 2:The budget years. Click Here.
Ok, so at this point I had a car that every mod thus far had been spec e30 legal, so the natural decision would be to put a cage and seat in it and work on spec e30 racing, so this was the plan.....Until I bumped across this brand new on eBay at a price that was too good to pass up.
Things have escalated...
Now it was time to cram my head full of information on fuel injection systems and forced induction. So I quickly decided to go with megasquirt engine management. I installed that naturally aspirated just to get my feet wet and then went back to motronic until I was ready for boost. I also decided to do a little bit of cleaning/refreshing to the engine. I had to do something about this.
I initially planned on just cleaning things up abit, but after seeing the results from spending 8 hours with a soda can tab and engine cleaner, cleaning the pistons I decided it needed to come out for further cleaning.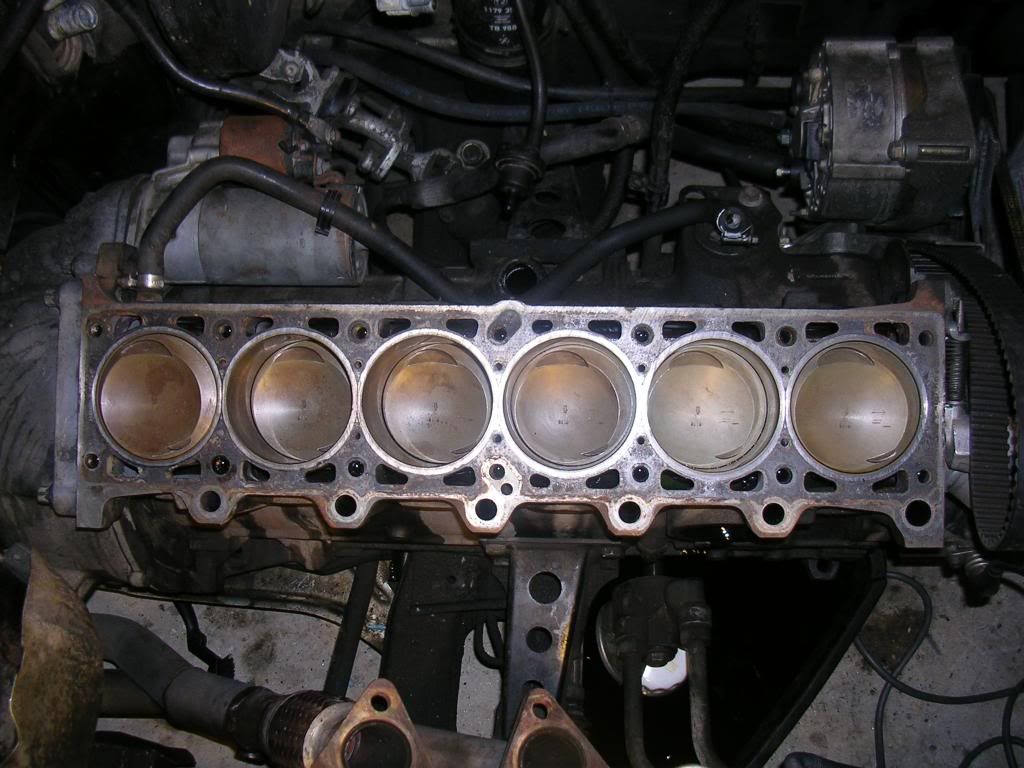 The engine came out, head came off. Everything got cleaned, I resprayed the engine and engine bay and got rid of the little bit of rust that was waiting for me. I put in some fresh valve seals and did a nice clean 5 angle valve grind, put a fresh OEM headgasket on that I coated with copper spray, and used metric blues for the head bolts.
Things were cleaning up nicely. It was about time for the engine to go back in. But before I put it back in I went ahead and looped the steering rack to eliminate power steering. Then the engine went back in.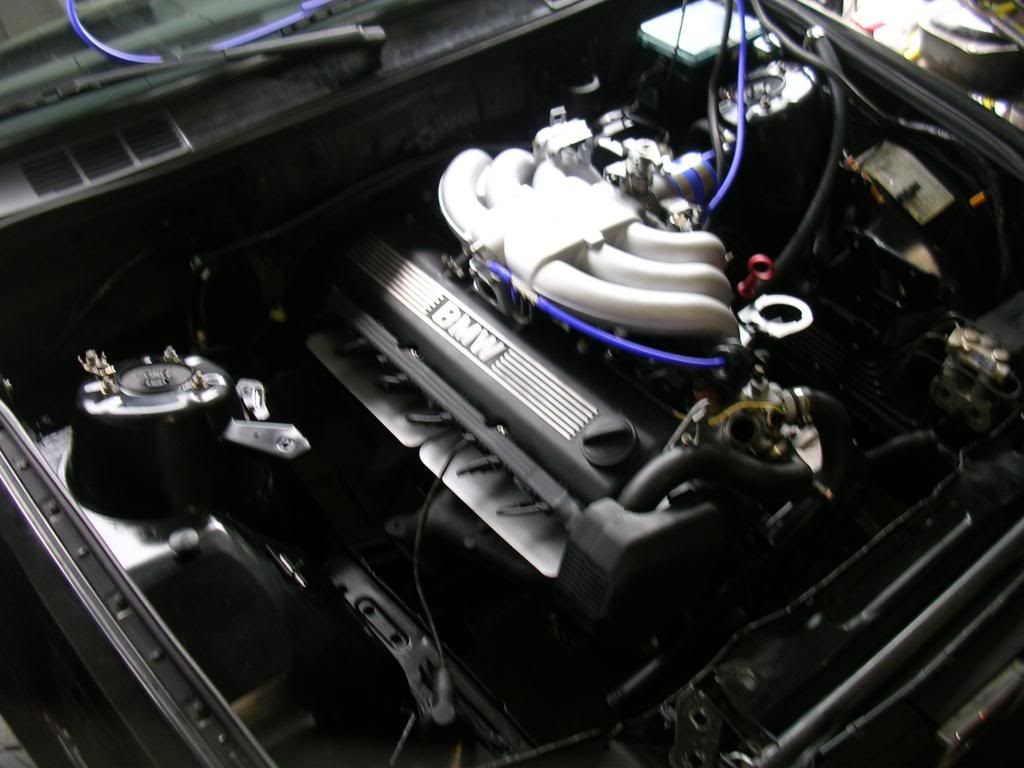 I had been doing massive amounts of research on turbo charger setups and on components that could be used in my project. A company based out of finland manufactured a exhaust manifold adapter that would bolt to the stock manifold. At the time this option was 1/5th the price of a full manifold so I opted for it. But I wanted/had to run a external waste gate so provisions were made. This is one of the first mock-ups. Yay a turbo!
The clearances were super tight and I did have to use my BFH a few times but I got everything to fit nicely. However the clearances were so tight I'd need some more solid mounts, so I picked up some 75d bolt through motor and transmission mounts from Harrison Motorsports. This is a great local BMW tuner/repair shop. After I was pleased with how things were fitting the manifold and down tube came off for ceramic and heat tape.
The next thing to do would be take care of the oil system. I had put a drain bung in the oil pan as I was refreshing the engine, so i just had to measure, buy a few fittings and then order 2 custom hoses. After extensive measuring (which is a total pain in the ass when estimating a crazy hose path)I needed a 18.5" 10an drain hose. They were only sold by the inch, so I had to call for a special request. The CSR on the phone got a chuckle of how tight my tolerances were, asking me "18 is too short, and 19" is too long? It is a hose it will flex." 18 wouldn't thread all the way and 19 would kink just enough to rub. I also picked up a oil filter relocation kit and oil cooler. The hoses came and fit like gloves. It was a really good feeling seeing my exact measurements pay off. After the oil system was sorted I needed to try and fit this monster under the stock front end.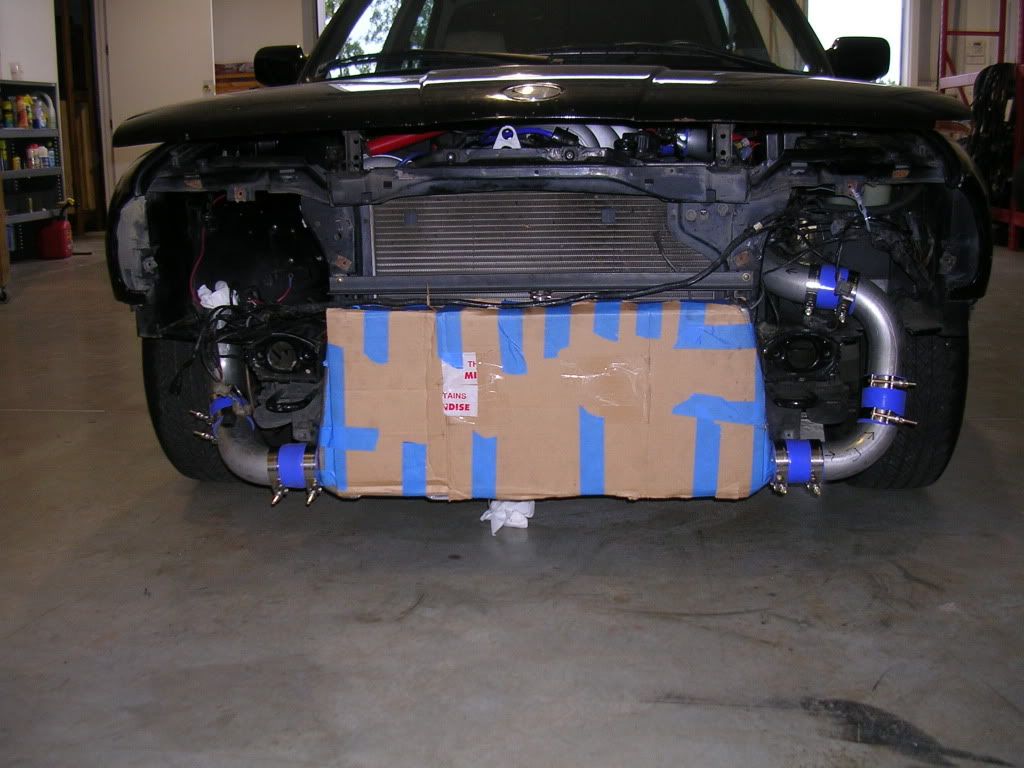 This proved to be a real chore. It required cutting large portions off of the stock under valance, doing some reshaping, and spacing it out 1.5". This meant that the spoiler's stock mounting setup would be useless, so I had to get creative and mount it all custom like.
One of the things that had to go was the stock fog light mounts so a replacement would be needed. A suitable replacement pair was later found as a impulse purchase while browsing summit with Ish and Parker. They looked about right from memory, so I went with it. Ended up being pretty damn close.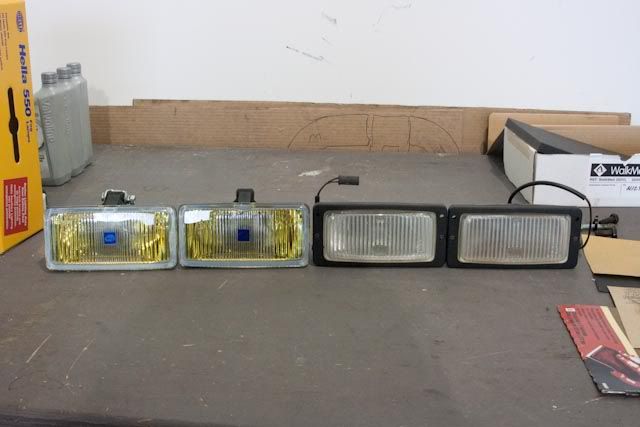 It was time to move to the exhaust now that the oil system and intake/charge pipes were taken care of. My goal was a free flowing, stock looking, mean sounding exhaust. Ended up with a nearly straight 3" into 2x2.5" super light exhaust. That fit perfectly in the exhaust recess in the rear valance.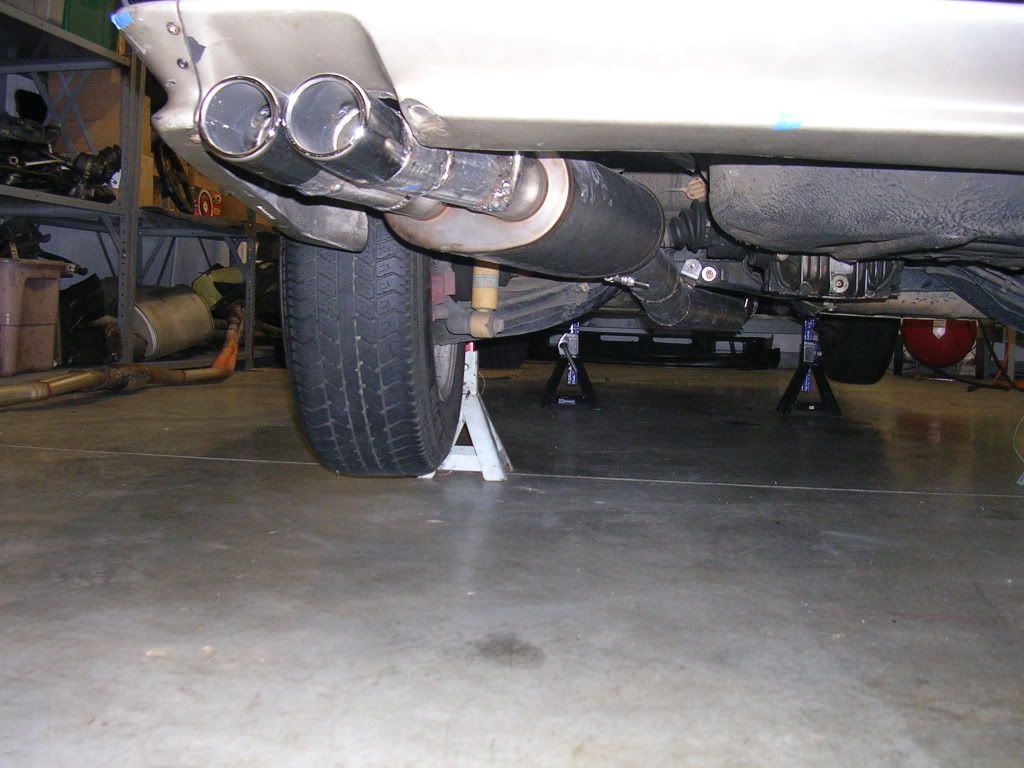 I was hoping for 284whp and did not trust the OEM wheels/tires to provide enough traction. Plus I wanted some DISH. The SSR's were nice just too much offset. Happily decided on 16x8 XXR501's and BFG KDW2's.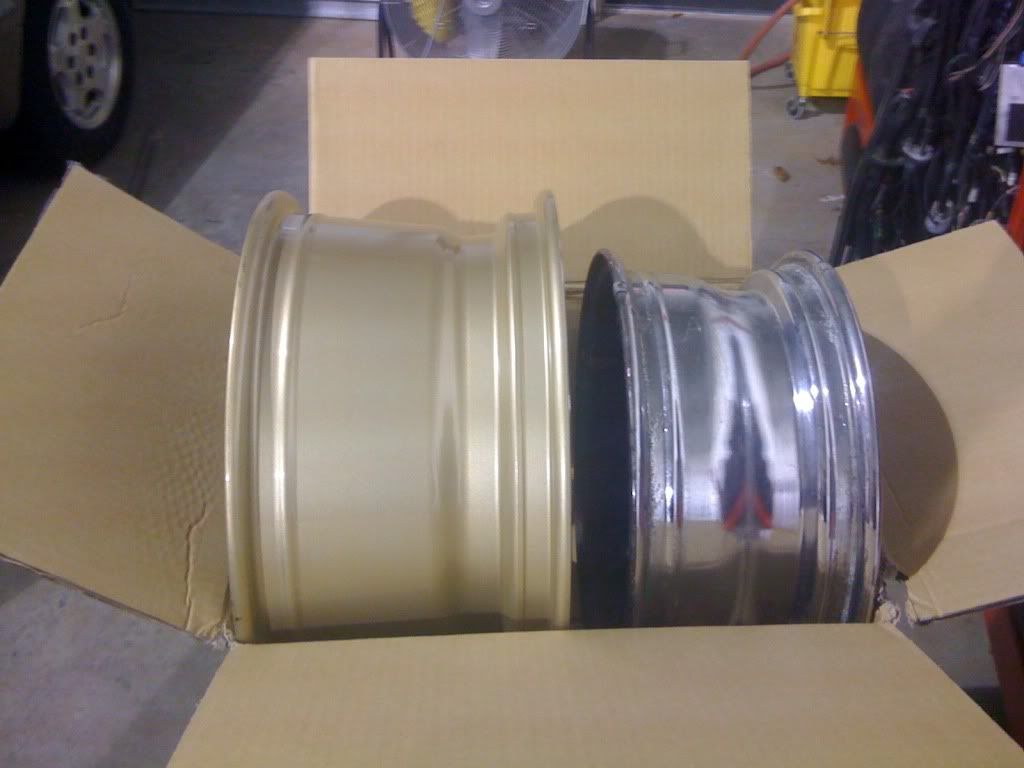 Time to move inside the car. I needed gauges. Modified a e30m3 a pillar pod, and made my own ash tray pod with the good ole' beer box template.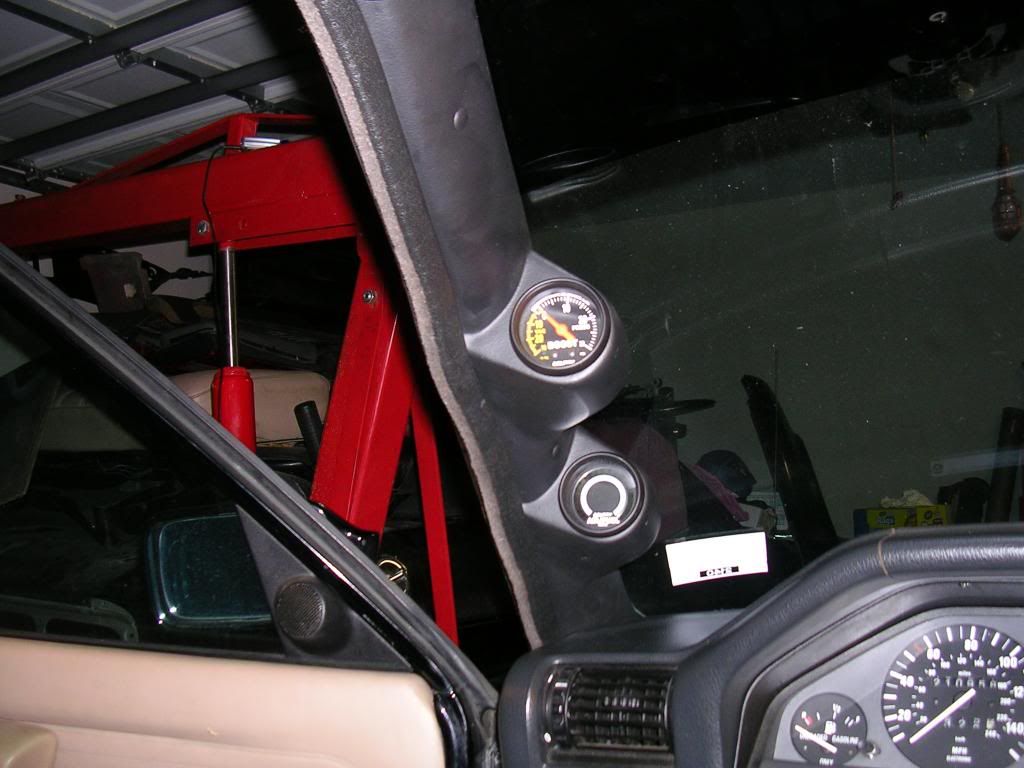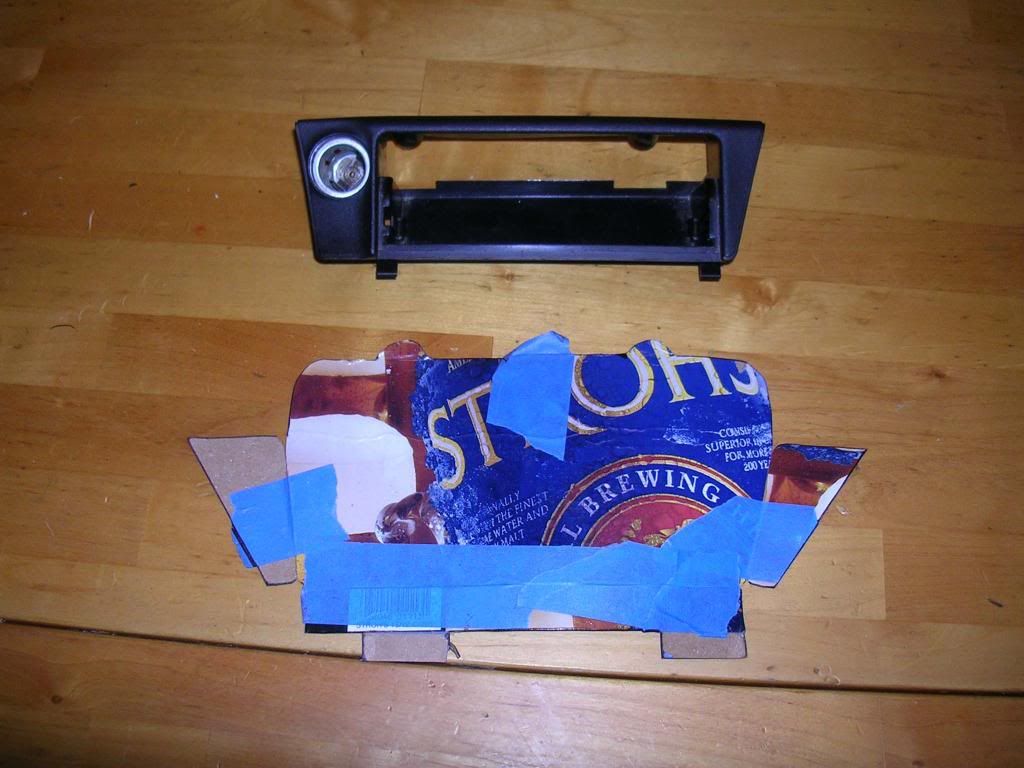 For engine management I slapped in a DIYPNP megasquirt setup from DIYautotune, wired up a GM intake air temp sensor, and it was about ready to check over it once more and fire it up.
I popped the fuel pump relay and turned it over until I got oil pressure to prime to turbo. With fire safety in mind I decided to roll the car outside the shop. I wanted to capture the very first turn of the key so I setup my camera to capture the action. What happened next was.... well see for yourself. Keep in mind, this was the very first attempt.
IT'S ALIVE!!!
Clutch time. When I refreshed the engine. I used and OEM clutch because I knew it would be a while until I got the turbo and was planning on getting a beefy clutch when the time came. Well it has come. Spec Stage 3 sprung 6 puck clutch with high clamping force pressure plate.
I drove it on a estimated/street tune to break the clutch in and then went straight to the dyno. The numbers were pleasing. This is stock(dashed) vs turbo on the same dyno.
The day had finally come! And not a second too soon. It was a Thursday before a drift event on Saturday! Time to have some frivolous fun, trial by fire style!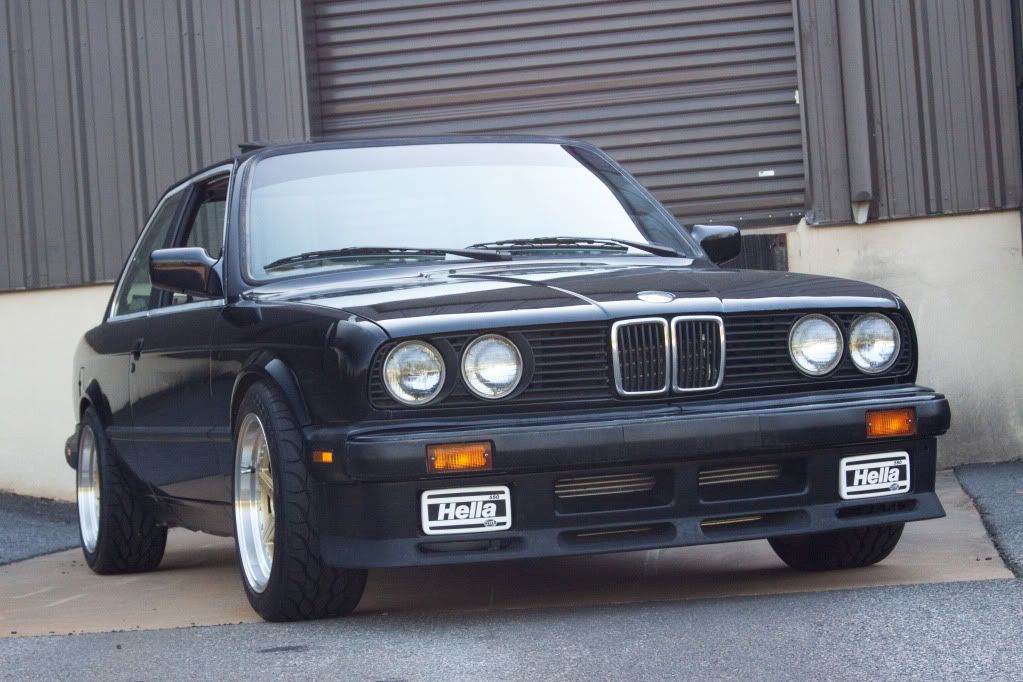 But first the all important last piece. (for now)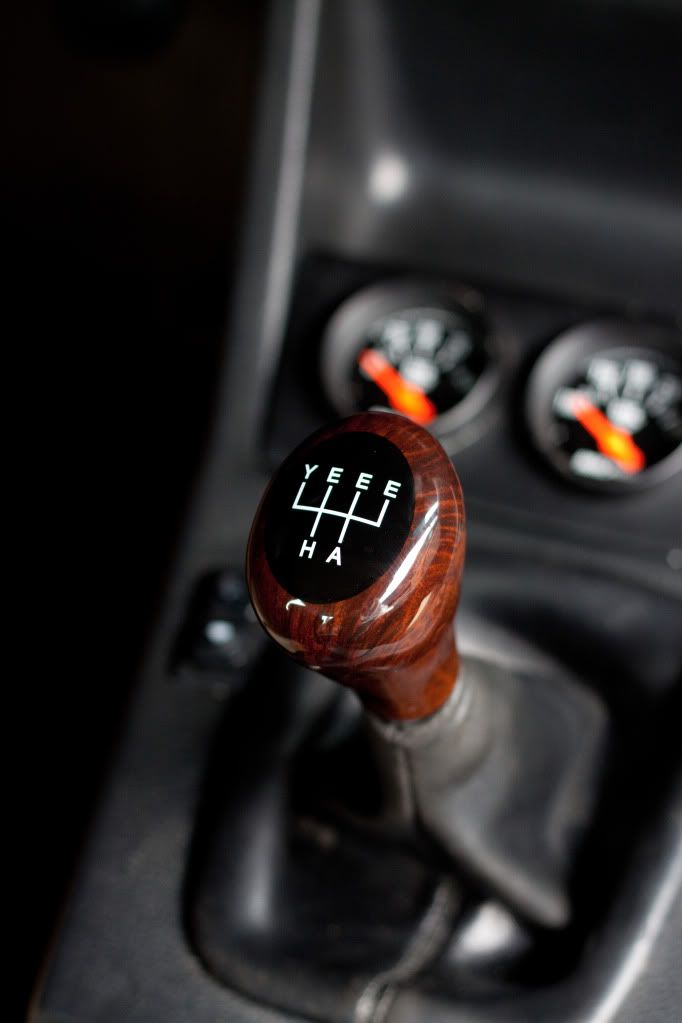 You know intimately know the Tale of the Jive Turkey. I will continue to share further updates as they come.